Overview
You can find information about your current and prospective customers in the Students Dashboard. This includes their email, address, phone number, and their checkout status (e.g. Lead, Approved, Declined, Purchased).

You can use this dashboard to intelligently follow up with customers that are still contemplating their purchase decision.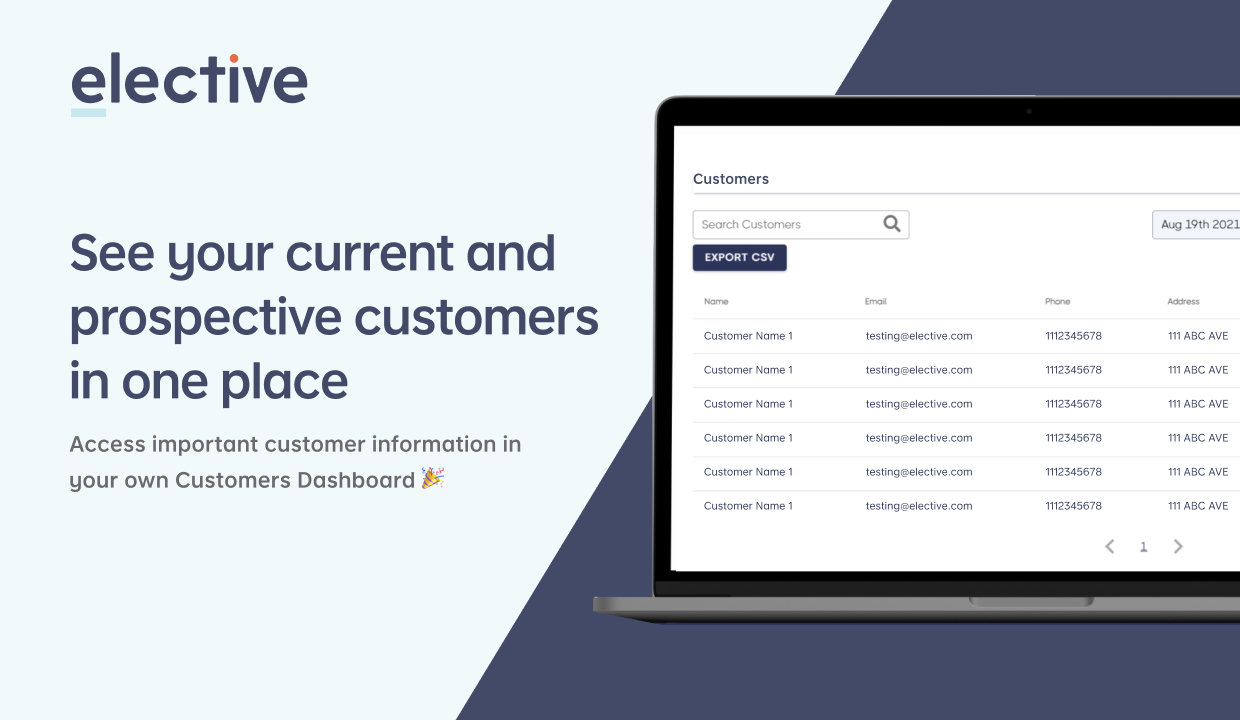 Using the Students Dashboard
The students dashboard provides the following information:

| Key Terms | Description |
| --- | --- |
| Signed Up Date | The date when the customer created their account |
| Customer Name | The customer's full name |
| Email | The customer's email |
| Phone Number | The customer's phone number |
You can also find more details by clicking 'Details' to the right of any customer. On the details page, you will find the following information:
| Key Terms | Description |
| --- | --- |
| Address | The customer's full address, including state/province and country |
| Applications | A list of the customer's Elective applications including the application date, product, and result |
Exporting Student Data
You can export all of this information using the 'EXPORT CSV' button on the top of the dashboard.

Need More Help?
We're happy to answer any questions you might have. Reach out to us at help@elective.com and we'll help you get up and running!