Overview
Elective conducts payouts in one-week batches every Monday. Every transaction falls within a batch that is paid out 7-14 days from the original transaction date.
Elective Payout Example
Elective conducts payouts every Monday for transactions that took place two weeks ago.
If you are a new partner, this means that you will receive your first payout two weeks after your first transaction with subsequent payouts happening every Monday after that.
Using the above calendar as an example, transactions that occurred within the week of August 8, 2022 - August 14th, 2022 (Monday-Sunday) were paid out on August 22nd, 2022.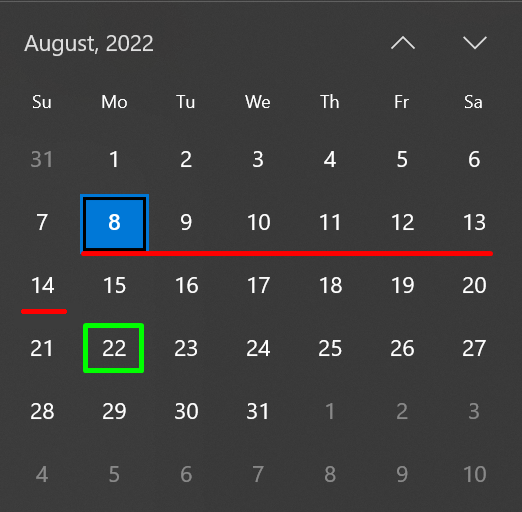 Elective Settlements Dashboard
You can find condensed and detailed information about your payouts in your Settlements dashboard.
Check out this article for more information.
Need More Help?
We're happy to answer any questions you might have. Reach out to us at help@elective.com and we'll help you get up and running!